Ok, so you may or may not know that my husband is obsessed with baseball. Yes, I can say obsessed, beacuse anyone who has ever memorized the stats for every player in both leagues one season qualifies as obsessed. (Can you imagine what would happen if he ever turned his brain power to trying to rule the world???) At any rate, I love my husband and I hate tuning him out, but when it is something that I neither understand nor have any interest in, that invariably happens. So when my guy signed up for a fantasy league again in this year (In case you are as clueless as I was, that's where guys choose real major league baseball players for their imaginary teams and the computer keeps track of whose guys are doing the best.) I decided that I wanted a team too so that I could be interested in baseball. It worked, by the way. I now know what GIDP, OBP, and RBI mean, as well as the fact that Coco Crisp is not a breakfast cereal, but an outfielder. So my team is the Pink Sox, and we're doing pretty good. But every team needs a Mascot, right? I'm not about to pay some moron in an animal suit when I have a perfectly cute dog of my own. So Peekaboo is the Mascot for the Pink Sox. So I had to take some pictures of her to show off the world's best mascot to the other teams and make them jealous. So here they are: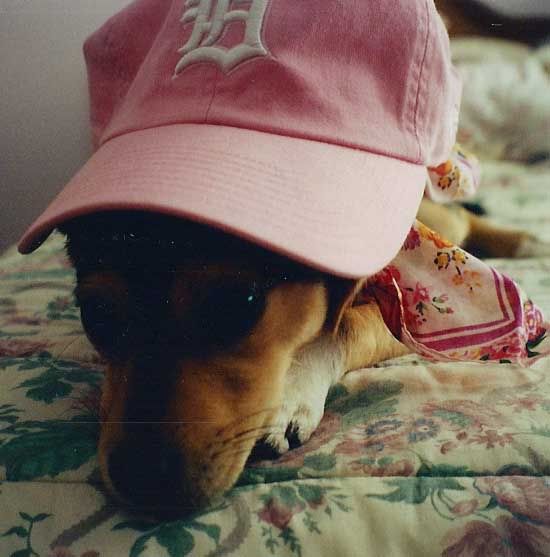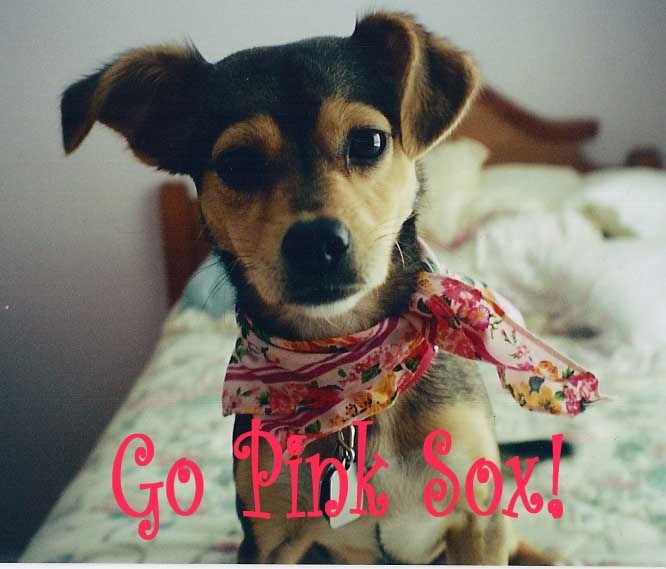 Of course, I took a bunch to make sure I got a good one. Now if that isn't bad enough, the Halloween pictures (Can you believe it?? Clearly we are no-life losers if it takes so long to get film developed.) were also on that roll: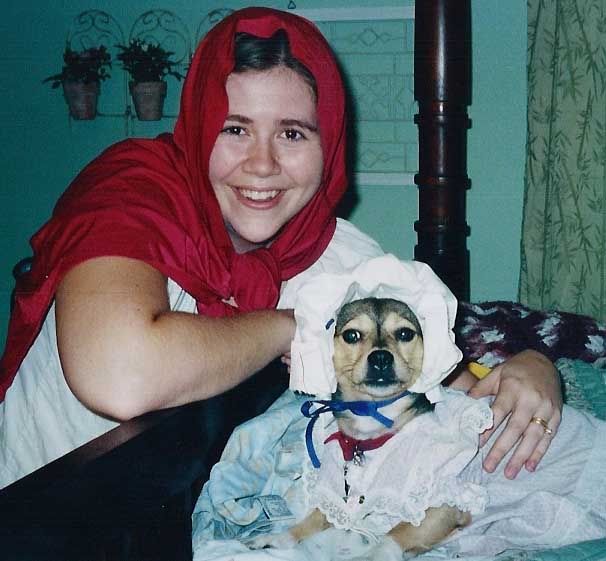 Obviously, I'm Little Red Riding Hood and Peekers is the Big Bad Wolf.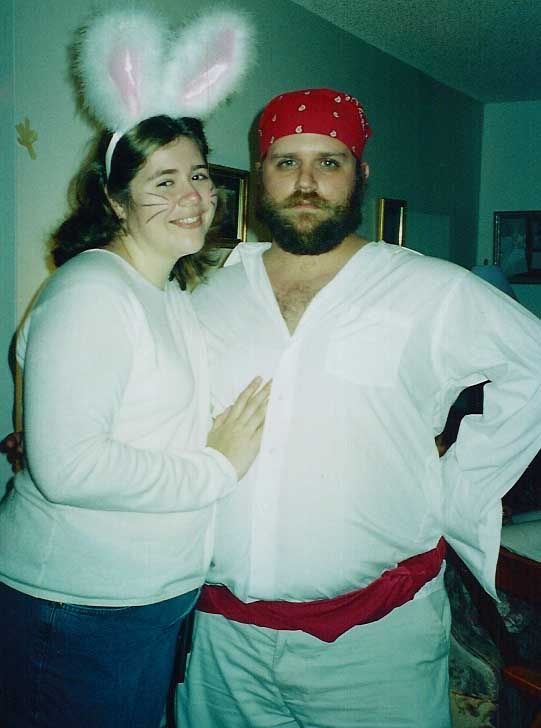 I
swear that I do NOT make a habit of dressing my self, my husband, or my dog up. Pinkie swear. Cross my heart, hope to die, these pictures must tell a lie!