I
decided to look up some info about having too much amniotic fluid. Yeah, it's not a good thing. I know my case is mild, so I don't need to go off the deep end. Besides, there's nothing I can do about it anyway.
Risks of Polyhydramnios:
Stillbirth
Placental Abruption
Birth Defects
Excessive Post-Partum Bleeding (and I'm on a blood thiner!)
Increased Chance of C-Section
So anyway, dear friends, I only post this so that you can pray for us. You have been so kind and faithful in the past. I am glad that Iain will be here soon one way or another. It will be such a relief to go and check on him when I'm worried. For now, I just have to content myself that he is in the hands of Almighty God. And that is enough. The frail flesh wants more, but I have all that I need.
On a brighter note, here are pictures of the nursery. We just hung the lights this afternoon and there is nothing more that needs done.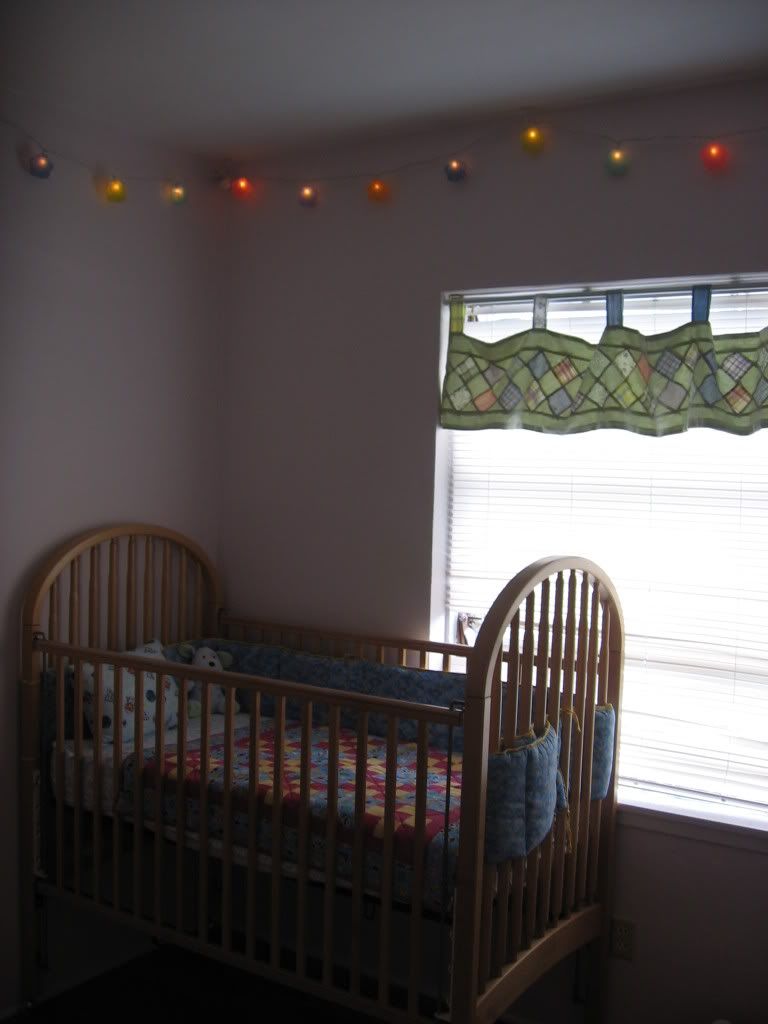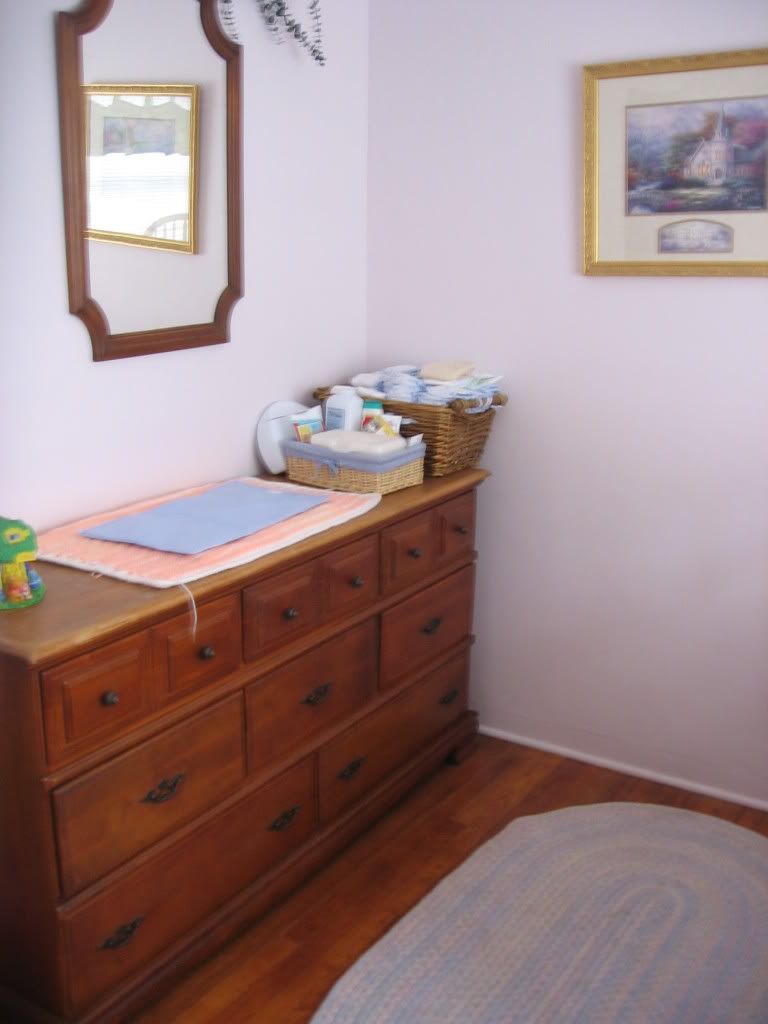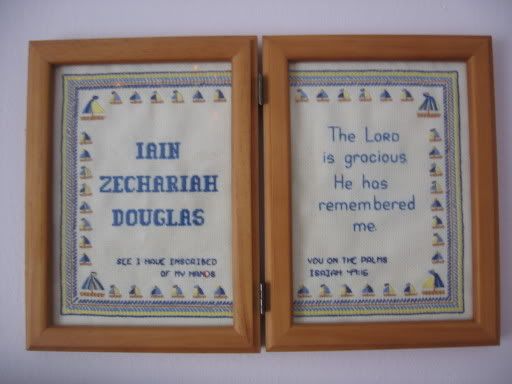 This is the beautiful cross-stitch that Susan designed and made for our baby. I love it!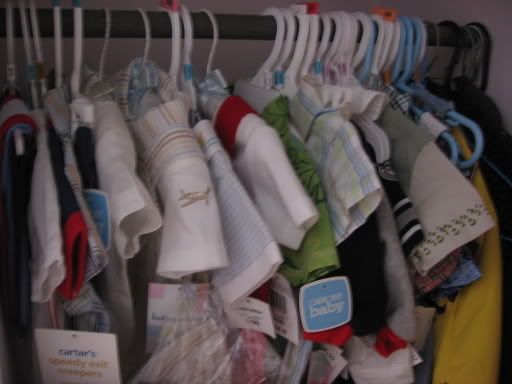 I love going into the closet and looking at his little clothes.